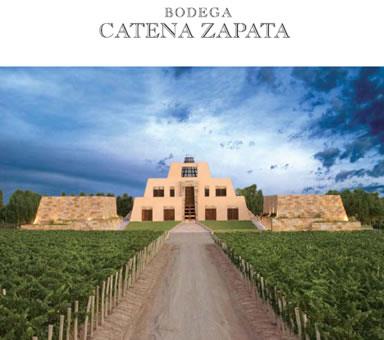 Kahnoisseur's Klub, Catena, and Fleming's Steakhouse Present...an Argentinian Wine and Dine Event

Hosted by Biochemist and Master Sommelier candidate, Jorges E. Leloy!
When: May 4 from 6-7:30PM
Where: Fleming's Steakhouse 8487 Union Chapel Road, Indianapolis, IN 46240
Cost: $40/person (K-Klub Price: $32).
Join K-Klub NOW for just $10/yr and get the $32 event discount price. To Review, $42 gets you a year of K Klub AND a ticket to this wonderful event!
RSVP Required - Call or visit any Kahn's to reserve tickets. Seating is limited!
Keystone - 251-Wine (9463) Downtown - 632-9463 North Willow - 228-9463
THE MAY 4 MENU: Prepared by the expert hands of Fleming's Steakhouse:
1st Course
Crispy garlic flatbread with Arugula pesto, feta and truffle fingerling potatoes.
Paired with: Catena Chardonnay and Tilia Malbec/Syrah Blend.

2nd Course
Coriander porcini crusted pork tenderloin with pink lady apple and charred red onion chutney
Paired with: Catena "Alta" Cabernet Sauvignon and Catena Malbec.
3rd Course
Coffee crusted lamb lollipop with shallot butter sauce.
Paired with:Alma Negra Red Blend andNicolas Catena Zapata.