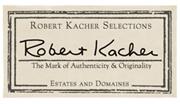 So, I convinced Paul and Jim to let me sneak out of Keystone for a day and take 3 other highly enthused colleagues up to Chicago for an afternoon of absolutely marvelous fine wine tasting. We left early in the morning about 7am and arrived in Chi-Town about 10:30am.
We didn't have to be at the tasting until 11:00am...This is Kyle now. Unfortunately, Brennan has been pulled away by one of many strings of responsibilities that will most likely not allow him to finish this task, so you'll just have to deal with my perspective of this great day trip.
We arrived in Chi town early and had about an hour to kill so we stopped at Binny's. This is one of the most wonderful locations for fine wine, beer & spirits in the country. The primary reason for our stop was to acquire beers & single malt scotches that aren't distributed in our fair state of Indiana. We found some gems like Green Flash "West Coast IPA" along with Lost Abbey's "Serpent Stout". Kevin with his keen eye spotted the last bottle of Sassicaia barrel finished Edradour 10 year. The distillery only produced 464 total bottles of this glorious single malt. So, as a result we're expecting to have invitations made available to our staff next week to polish off the bottle courtesy of Kevin. Ok, enough with the shameless plugging of Binny's, on to the tasting.
We arrived and we're immediately greeted by our wonderful Bobby Kacher sales rep, Anne Markovich-Girard. She politely explained the layout of the tasting room, showed us the table with available stemware and gave us the green light to begin our three hour adventurous exploration of the beautifully distinct wines from the multitude of unique French appellations that comprise their portfolio.
Well, somehow Brennan has managed to escape the floor to once again engage in this blog. Please enjoy your further reading.
Best Regards,
Kyle
Ok, well, I'm glad I could return just in time to talk with all of you about this fabulous tasting. We began with one of my favorite Non-Vintage Champagnes in the world, LAMIABLE BRUT NV. This Champagne is one of the many "Grower Champagnes" that we carry and is incredibly and uniquely expressive. This wine has a penetratingly deep nose of honey drizzled granny smith apples, lemon-lime zest and graphite as you work your way through to a slight underpinning of subtle and elegant yeasty aroma. The texture is delicate and refreshingly dry with very refined effervescence. If you love sparkling wines as much as I do, and believe me, I can drink sparklers on any day that ends in "Y", so you know if I'm preaching about this wine, then you should seek this one out.
All of our "Grower Champagnes" can be identified by the letters RM, which translates to Recoltant Manipulant. These Champagne houses are small producers that only use the fruit they grow on their estates and are terroir driven with a wonderfully focused purpose of being true representatives of their vineyard sites.
We tasted so many lovely and charming wines throughout the day. Some of the highlights would be from fabulous producers such as Bertrand Ambroise. His family origins date back to the 18th century in the village of Premeaux-Prissey in the heart of the Cote D'Or. His Echezeaux 2008 and his Clos Vougeot 2008 were two of the best wines we tasted all day. They were remarkably dense, amazingly dark and highly extracted for Pinot Noir, but marvelously refined and elegant at the same time. Their balance and harmony were unmatched. Unfortunately, we don't have them in stock, but rest assured I'll be harassing Jim to purchase them with our next shipment.
Diane De Puymorin is the sole proprietor of Chateau d'Or et de Gueules located in the rolling hills outside the ancient Roman city of Nimes. We tasted several wines from her winery and the show stopper was her Q'es A Quo, which was this wonderful old vine Carignan. We also tasted her PETITE CASSAGNE BLANC 2008. This is a refreshing white comprised of Grenache Blanc, Roussane & Vermentino (called Rolle in Southern France). It has enticing aromas of fresh pears, grapefruits and ripe lemon zest. The acidity is vibrant and compelling enough for you to drink two bottles on the patio and reach for a third in just a few hours. Make sure to pick some up for your outdoor picnics or cookouts.
We also had an opportunity to taste with Philippe & Corinne Ehrhart. Their small estate of 21 hectares is located in the small village of Wettolsheim in the Alsace region of France. The Ehrhart family has been making wine in this region since 1725. Their wines are certified organic by the French government. My personal favorite from their table was at the top of my short list for white wines for the day. Their EHRHART GEWURZTRAMINER "HERRENWEG" 2009 was rich and full bodied. The nose had multiple layers of ripe exotic fruits like kiwi, passion fruit and mango accompanied by spicy notes that you would expect from this varietal. The finish had so much acidity it forced me back for more after every sip.
We finally had our fill of vino and moved to the Cognac & Armagnac table where we tasted the most fantastic Armagnac I've had in quite some time. The Tariquet XO 1994 was rich and full bodied and had marvelous notes of honey, vanilla & spice box along with subtle caramel and toffee notes. There were no noticeable high end fusels on the nose and the finish was superbly long and smooth. If you're an Armagnac aficionado or just starting and want to taste something that you can keep around, this is the one for you. Our everyday price is $99.99 and there are about 12 bottles throughout the three stores.
The tasting was finally over about 3:30pm and we headed out to avec and Publican for more great company, world class cuisine and some of the best beer available in Chicago! It was a great day trip indeed; the only unfortunate aspect was that Kevin had to drive home while the rest of us slept peacefully the whole way back home.