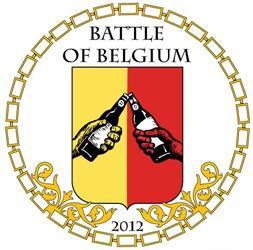 Good news..the Battle of Belgium is March 7-10 from 6-8 pm at Kahn's North Willow, 2342 W. 86th Street. In our quest to make the Battle of Belgium the best event it can be, we've decided to add a Beerocracy Raffle at the end of every Battle of Belgium round (around 7:30pm). . More Battle of Belgium info here.
Download the Battle of Belgium Bracket here.
What is Beerocracy? Beerocracy is a Kahnoisseur's Klub member benefit where members are entered into a raffle for the chance to purchase rare and hard-to-find beers. See what rare gems K Klub Members purchased at the Beerocracy Kickoff Tasting here. The Kahnoisseur's Klub costs members just $10 a year and is loaded with benefits including: Beerocracy, a VIP Tete de Cuvee Room at our Champagne and Shopping event, Discounts on all Food and Accessories...and more. Learn more about the Kahnoisseur's Klub.
The Battle of Belgium Beerocracy Raffle Schedule:
March 7: Goose Island Bourbon County (2 btl lot), Samuel Adams Infinium, Mikkeller 1000 IBU, Ommegang Gnomegang, Bell's Batch 10,000
March 8: Three Floyds Behemoth, Del Borgo Duchessic, Dogfish Head Olde School, Goose Island Bourbon County (2 bottle lot)
March 9: Goose Island Bramble, Dogfish Head My Antonia, Boulevard Chocolate Ale 2010, Founder's Backwoods Bastard 2011
March 10: Goose Island Coffee, Founder's Imperial Stout (2 bottle lot), Bruery Three French Hens, Founder's Nemesis
Remember....
Only Kahnoisseur's Klub members may enter the Beerocracy Raffle.
If you're not a Kahnoisseur's Klub member, call 317-228-9463 to join today for just $10!