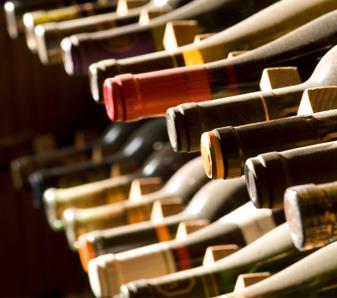 The Kahn's Wine of the Month Club takes you on a new wine adventure every month.
Our club features high quality, competitively-priced wines from around the world. If we've learned anything from being in the wine business, it's that there's always great wine out there; you just have to know where to find it. With our club, you're not 'stuck' on a specific wine, winemaking style or region and you're never punished with an inferior wine from a poor vintage. In fact, the Kahn's Wine of the Month Club is structured so that you will always get the best wines at the best prices, no matter what club level you join.
In addition, Kahn's Wine of the Month club gives members a distinct buying advantage. Wine-club customers can purchase the club wines all month at 10% off the everyday Kahn's price. Other customers won't even know that the wine is 10% off! Finally, you may cancel your membership without penalty at any time, but we don't think you'll want to. We intend on choosing wines that make you look forward to what's in store for next month.
Our wine club has three different levels that are tailored to meet your unique needs.
Collector: $100 per month gets you two to three wines that 90+ rated from Wine Spectator, Wine Advocate and/or Wine Enthusiast. Collector-level wines guarantee Oohs and Ahs from friends. They might even wonder how you acquired such highly sought-after wine treasure.
Buy this if:
​You love 'cult' wines, but have trouble finding the time to keep up with the latest wine trends.
You love trying new things and value the opinions of wine experts from Wine Advocate, Wine Spectator and Wine Enthusiast.
You're looking for a wine store to help you find great wines outside the regions from which you normally buy.
You like getting a great deal.
90+ Under $20: $70 per month gets you two red wines and two white wines rated 90+ pts, are highly recommended by Kahn's tasting panel, AND cost under $20 a bottle
Buy this if:
Wine is a regular part of your life, i.e. you have wine with dinner at least once a week.
You love to try wines from different regions.
You are looking to expand your knowledge of wine and like recommendations from the Kahn's tasting panel and experts from wine industry periodicals
You like both white and red wines.
Tasters: $30 per month gets you one red wine and one white wine. You may opt for all red or all white.
Buy this if:
You're looking to expand your wine knowledge, but don't know where to start.
You're ready to try new things.
You've had great experience with Kahn's staffers' recommendations.
You want to learn a lot about wine, while you stay in budget.
Start Your Monthly Wine Adventure Today.
Call 317-228-9463